Welcome to Our AP Calculus Tutors!  Find a Private AP Calculus Tutor Near You Today ~
Struggling with AP Calculus this year and looking for a private AP Calculus tutor near you?  Our AP Calculus tutors can help students in all grades and skill levels.  No matter if it is elementary school or all the way up to introductory college level, we have private AP Calculus tutors available now.
Our private AP Calculus tutor can help. Our tutors have skills in a variety of topics, subjects and able to make sure that you get the support and assistance that you need to excel in AP Calculus starting now.  They can also help you complete AP Calculus homework, study for finals and make sure that your writing assignments are awesome!  Don't forget, you can also find assistance for your college applications and college essays questions as well.
Eric R.
Nation's top ranked AP calculus/AP physics teacher by College Board
Decatur, GA
view tutor
Hello, my name is Eric. I've taught AP Calculus AB and BC and every AP Physics class (C, B, and 1 - the Calculus and trig based courses) for 24 years. I was also selected an AP calculus exam reader/grader by college board. Here are a few of my other qualifications: 1. After high school, I spent 6 years in the Navy as a nuclear reactor operator aboard a nuclear submarine I then attended Georgia Tech, where I received a BS and MS in Mechanical Engineering graduating with highest honors. 2....
5 stars
(194 ratings)
Alexi H.
Patient Calculus Tutor w/ University Teaching Experience
Washington, DC
view tutor
I can help you in AP Calculus AB and college-level Calculus 1. I taught Calculus 1 for several semesters at Virginia Commonwealth University and I was a recitation instructor for Calculus 3 for two semesters at Rutgers University. I tutored grade school students up through calculus students on the side while I was at school because I absolutely adore teaching math. Since then, I graduated from Rutgers University in 2016 with my Masters in mathematics and then moved to Washington, DC as a full...
5 stars
(256 ratings)
Kiaccia K.
Math Tutor - Jacksonville, FL & Nashville, TN
Jacksonville, FL
view tutor
Hi, My name is Kiaccia, I am a high school mathematics teacher. I currently teach 9th and 10 grade students in Algebra 1 and Algebra 2. I am comfortable with all math topics including algebra, geometry, statistics, and calculus. My availability is nights and weekends. I am patient and will take my time to make certain that you understand the what to do and the why you need to do it in order to achieve the accurate answer. Please contact me if you would like to work together....
5 stars
(8 ratings)
William M.
Let my experience teaching mathematics help to ensure your success.
Fort Wayne, IN
view tutor
I have a Master's degree in Mathematics and over five years experience teaching Mathematics at the community college and college level. I have taught courses ranging from Intermediate Algebra through Calculus, Discrete Mathematics, and Statistics. ...
4.97 stars
(662 ratings)
Jonathan F.
AP Calculus Teacher and University Professor of Calculus and Stats
Basking Ridge, NJ
view tutor
I have taught AP Calculus AB and BC for the past 14 years and continue to serve as an AP Reader for the BC exam. I have taught every middle school and high school math course and also teach part-time at the county college and university level. Since joining WyzAnt, I have also worked with several college students taking College Algebra, Statistics, Calculus I, and Calculus II. I have a flexible schedule, and look forward to helping you or your child succeed in math! I am currently only avail...
4.84 stars
(888 ratings)
Whitney S.
Math and Physics Tutor
Houston, TX
view tutor
I graduated from The University of Texas at Austin in 2016 with an honors physics degree and business certificate. Hook 'em! Although I'm still a newer WyzAnt tutor, I have a lot of tutoring experience. While I was a student at UT, I tutored 700+ hours in college-level math and science classes. I am also a CRLA - certified master tutor. I like math and physics, but I like tutoring them more. My goal as a tutor is to teach students how to learn difficult concepts. I want my students to event...
4.97 stars
(395 ratings)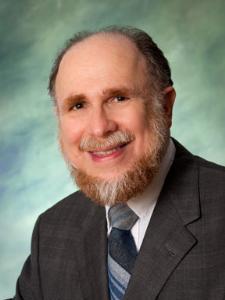 David G.
Patient, Effective math/statistics/physics tutor
Searsport, ME
view tutor
Experienced, patient, tutor for mathematics, statistics, and physics. High school through college. High school levels: remedial through AP Calculus, AP Statistics, AP Physics. Certifications: Massachusetts teacher's certification is Secondary Math and Physics Currently teaching at Husson University and online at Bunker Hill Community College. Testimonial: David is a wonderful tutor. Mathematics has always been my weakest skill and I was signed up to take the GRE, and had a month to study....
4.92 stars
(198 ratings)
James Y.
Stony Brook University Chemical Engineer and Teacher Assistant
Woodside, NY
view tutor
Hi everyone, my name is James! I am currently attending Stony Brook University pursuing a Bachelor's of Engineering Degree in Chemical and Molecular Engineering. I am also pursuing a degree in Applied Math and Statistics. In college, I am currently a Chemistry Teaching Assistant. My job is to help students adapt to college life and help them transition into a new academic environment. As a Teaching Assistant, I hold office hours for students who are struggling or who wish to understand the ...
4.82 stars
(91 ratings)
Alexander B.
Patient Tutor with a Track Record of Successful Students
Rancho Cucamonga, CA
view tutor
I have been tutoring for over 4 years and graduated with a Bachelor's in Computer Science from California State University, Fullerton. In my time tutoring, I have tutored elementary through college level students. I have successfully prepared students for SAT and ACT Math tests, and up to Trigonometry/Pre-calculus classes. In high school, I was in an accelerated math program where I was able to take AP Calculus AB my junior year, and AP Calculus BC my senior year. After taking the AP Calculu...
4.96 stars
(258 ratings)
Chi C.
MIT Math, Calculus, SAT/ACT and College Admissions Advisor
Woodland Hills, CA
view tutor
I am a Math and SAT Test Tutor with over 15 years of experience. I specialize in tutoring in Mathematics- Algebra 1, Algebra 2, Geometry, Pre-Calculus, AP Calculus AB/BC, Statistics and SAT. I've taught for many different companies (New Hope Academy, Gateway Academy, Ivy League Tutors and Professional and Educational Services, International) and all over the world (Boston, Los Angeles, Mexico, Taiwan and Kyrgyzstan). I have privately tutored students devoted to playing national-level sports ...
4.97 stars
(38 ratings)
More Tutors
So find the right personal AP Calculus tutors for you today!  We make it simple to find a tutor near you today!  Just choose your topic and add your zip code – In seconds you'll be able to choose the right AP Calculus tutors that can help you now.  Plus, you also have the option of finding an AP Calculus tutor online as well.Our private AP Calculus tutor rates do vary, but there are tutors for all budgets and with various levels of experience.  Once you find several tutors, send them a message.  Check and see which ones have availability as well as the skills to assist you in the areas that you are looking for help. When you find a fit for a private AP Calculus tutor, you can start getting the results that you deserve faster and more easily!