Welcome to Our Economics Tutors! Find an Top Rated Tutor Near You Today ~
Looking for help with economics and think an Economics tutor near you might be a smart idea?  If you are finding that you or your child is struggling with trying to grasp critical Economic topics such as market efficiency, Marginal Product of Labor, micro versus macro concepts, and the Lorenz Curve to name just some of the subjects covered in different Economics courses.  You are not alone in this!  Many struggle with these same topics.
Charles W.
AP Certified and an Experienced Micro/Macro teacher
Mesa, AZ
view tutor
My name is Charles. and I'm a specialist in AP Economics. I have created effective and efficient lessons that cover all the content areas tested on the AP Micro and Macro exam. I'm a certified teacher with an MA in Secondary Education, AP certified and IB trained in economics. I'm familiar with and have coached many students who are enrolled in FLVS. Right Now, I am only accepting students who are taking the AP micro or macro exams in May....
4.95 stars
(389 ratings)
Jesse R.
Microeconomics, Game Theory Tutor. 6+ years experience, Econ Professor
Tallahassee, FL
view tutor
Hello there, I am an experienced online tutor and adjunct professor at the local community college. I currently teach Principles of Microeconomics and Principles of Macroeconomics. In my time as a grad student at Florida State University I taught five classes of Principles of Microeconomics and I received the Sobel Academic Achievement Award for PhD Candidates in 2011. Prior to grad school I scored a 800 on the math section of the GRE, a perfect score. My duties also included being a teach...
4.98 stars
(201 ratings)
Paul F.
BC/Harvard Grad for AP Economics Tutoring
Brighton, MA
view tutor
I am an AP Economics teacher in my early 30s. I have been teaching at a high school south of Boston for over six years and I have helped hundreds of students succeed on the AP Microeconomics and AP Macroeconomics exams. I graduated magna cum laude from Boston College with a degree in Economics. I earned my master's degree in Teaching and Curriculum at Harvard. High schoolers often find AP Economics to be a challenging course because its concepts are completely new to them. Students have stud...
5 stars
(116 ratings)
Aakaash R.
Harvard economics PhD student with a passion for economics
Cambridge, MA
view tutor
I am a a PhD student at Harvard's Department of Economics. At my undergraduate institution, the University of Chicago, I tutored students one-on-one (both in person and online) and led two weekly review classes, which served over 500 students over the span of twenty weeks. Learning economics may seem like memorizing a long list of formulas and graphs ? especially the way it is often taught in high school and college ? but is actually a unified and incredibly powerful way of understanding th...
4.96 stars
(54 ratings)
Andrew Z.
Experienced and Effective Economics and Statistics Tutor, UCLA PhD
Milwaukee, WI
view tutor
I am an Environmental Economist with a PhD in Economics from UCLA, and over 15 years of tutoring experience. This includes a wide variety of subjects, primarily at the college, MBA and graduate levels, sometimes AP Microeconomics and AP Macroeconomics. I have covered subjects such as macroeconomics, microeconomics, econometrics, probability, statistics, game theory, and environmental economics. With regards to statistical software, I regularly use R and have some familiarity with Excel; I am ...
4.89 stars
(258 ratings)
Mathew K.
Vanderbilt Econ Instructor Looking to Help You Learn!
Nashville, TN
view tutor
I am a fourth year Ph.D. student at Vanderbilt in Economics, with three years experience as a TA in courses from intermediate to graduate. I was also selected to be one of just five graduate student instructors over the summer, designing and teaching an intro to economics course. You don't have to take my word for it- you can see all of my teaching evaluations, totally unedited, at MatKnudson.com/teaching . Aside from my experience, I also have formal training. I completed a semester of tutor...
4.98 stars
(490 ratings)
Dave W.
Dave - Finance/Accounting/Econ/Geography/English Tutor
Las Vegas, NV
view tutor
Hello! I enjoy engagement with students to develop their competence and help them achieve their goals. I view my role as coach, mentor and teacher. My tutorial/teaching experience includes seven years as Adjunct/Part-Time Faculty at a University Business School in the areas of undergraduate Entrepreneurship, Finance and Management. I have also co-taught a graduate business-related course in the School of Law. Tutorial-specific experience includes my fellow MBA students in accounting at the M...
4.82 stars
(71 ratings)
JD P.
SAT, GMAT, Economics, Finance, Columbia/Harvard, PhD, Online Discounts
New York, NY
view tutor
After many years of teaching and over 2200 hours of 5-star tutoring, I have established myself as one of Manhattan's premier private tutors. I have helped hundreds of students achieve their SHSAT, PSAT, SAT, ACT, GMAT and GRE goals and secure their places at schools such as Stuyvesant, Groton, Harvard, Stanford, Wharton and Columbia. I have also helped students from Columbia, NYU and globally (online) prepare for their exams in Finance, Economics, Investments, Statistics and Econometrics. Man...
4.98 stars
(473 ratings)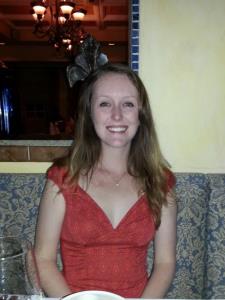 Karen S.
Math and Econ Tutor with College and High School Teaching Experience
Lexington, KY
view tutor
I am a former University of Kentucky student who has recently moved back to Lexington from the Nashville area. I am so excited to be back in the city and state that I love! I have over 1500 total hours of tutoring experience over the past 10 years and would love to help you conquer your math and economics fears! In addition to 3 years of high school math and economics teaching experience, I also hold a Master's degree in Economics from Vanderbilt University. I have tutored students from 6th g...
4.97 stars
(556 ratings)
Guillermo N.
Stanford Grad Economics, Math, and Writing Tutor
Winter Park, FL
view tutor
I graduated from Stanford University with Distinction (top 5% of both majors), with Double Majors in Economics and Political Science. My Economics course work included Macroeconomics, Microeconomics, International Economics and Finance, Securities Analysis, and Econometrics. My Political Science major involved a heavy emphasis on both ancient and modern history and political philosophy, along with the usual curriculum relating to Political Science itself. All the courses emphasized analyti...
4.99 stars
(1086 ratings)
More Tutors
How an Economics Tutor Can Help:
However, once you gain an understanding of Economics, you'll be amazed at the real life applications and topics that it relates to. Plus, depending upon your studies, you can find yourself with several Economics courses ahead of you and without the basics, the rest become even more difficult.
We've got private tutors, macroeconomics tutors, intermediate microeconomics tutor and general Economics tutors that can make even marginal and average revenue or factors of production clear and understandable.  They can provide homework help, exam prep as well as Economics tutoring for college entrance exams like the AP tests.  Rather than struggle through economics this year, why not get the help you need to make this course easier?
How to Find an Economics Tutor Near You:
It's really simple to get started – You just search for tutors in your area or online tutors in specific subject areas that you need help.  Check out their experience and background in microeconomics, macroeconomics or any other area of interest.  Once you've found a few that are in your area and have the background you need,  contact the ones that can assist you in the topic or topics you are looking for help.  Ask them any questions you have and let them know your goals as well.  Before you know it, you will be able to score the grades or test results that you need to reach your goals!